Food Biz Owners: Looking For An LMS But Don't Have the Time for Setup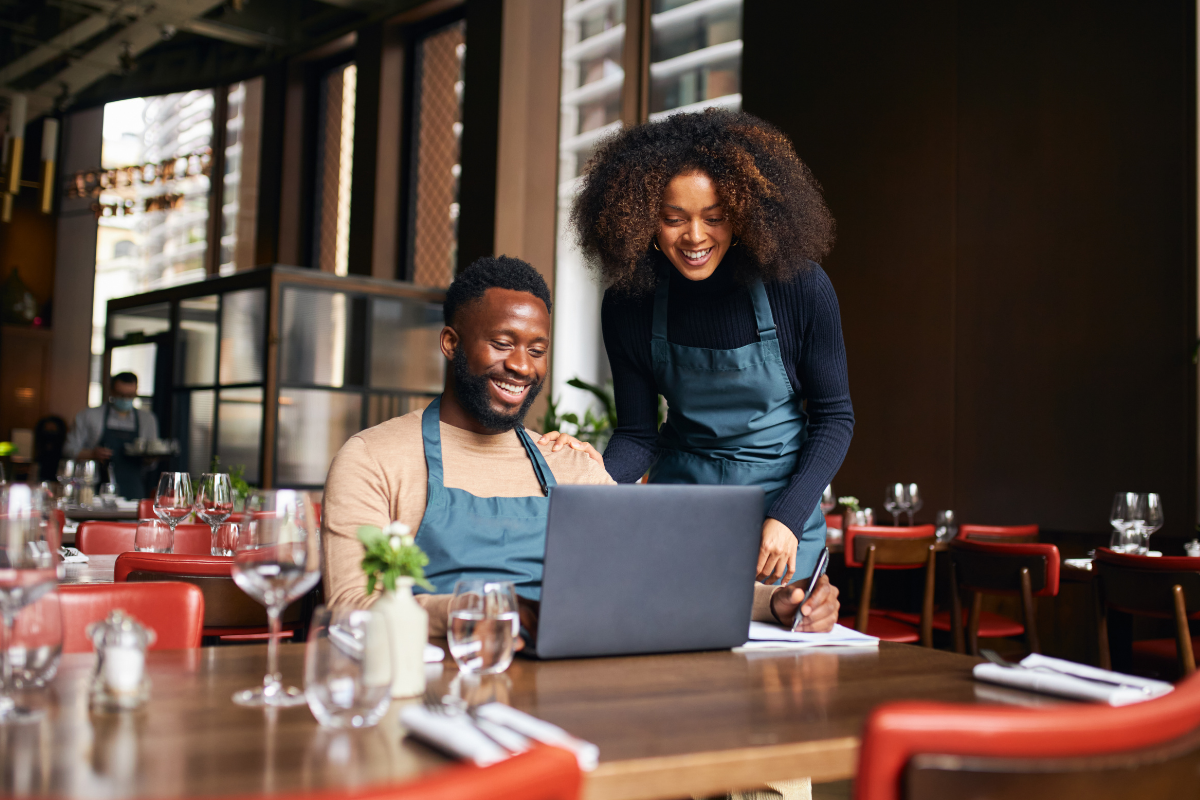 Online learning is a quick and convenient way to train your employees in everything they need to know about food safety, but not every business is equipped with the resources to run a digital classroom. That's where we come in.
When you purchase any of our food safety or WHMIS courses, Food Safety Market will also provide you with your own learning portal. Fully secure and highly customizable, our LMS means you don't have to invest in additional software every time an employee needs training - they can just log on and learn, it's that easy!
Customized and flexible
Learning Portal
We provide the portal, but it's your LMS. Every business is different and whether you're an independent eatery, a small grocery store, or a franchise, you need a system that reflects your company's specific needs.
Our flexible platform can be easily tailored to include your branding, logo, company information, and resources. Use your company colours and fonts, add in your own training files from HQ, or tweak it to match user preferences - this is an out-of-the-box solution that you can make your own.
Cut costs
with consistent staff training
These are tough times for the foodservice industry. With restaurants tightening their belts, managers are increasingly looking for opportunities to save and make their budgets go further.
Using our LMS allows businesses to maintain the high-level of training that the industry demands, without shelling out for expensive software. We get it up and running quickly so there's minimal disruption to your business and, once it's in place, it's extremely easy to navigate. Employees can drop in for a few microlearning refresher courses, brush up on their safety skills, or get their all-important WHMIS certifications, all from the same platform.
The ready-made Food Safety Market portal offers all the training your team needs but none of the disruption or hassle that comes with integrating new on-site systems. You can't cut corners with employee training, but we can help you cut costs.
engage employees with food safety training
Education is one of the fundamentals of good foodservice, giving businesses and customers confidence that they're following sector best practices. Anyone who's ever run a restaurant knows that food safety training isn't an afterthought, it's a necessity.
All Food Safety Market courses have been carefully curated and vetted by industry experts. They're up to date with all the latest regulations, including provincial, regional, and federal requirements, so you can be sure your workers are getting market-leading education.
They're also very easy to use and follow. Illustrated with engaging graphics, and highly accessible from the central LMS, our courses have a 98% pass rate and have helped thousands of Canadian foodservice workers further their careers in the industry.
With Food Safety Market's LMS you can easily onboard new workers, help junior staff members progress to more senior positions, or improve staff retention by offering all employees a chance to routinely refresh their skills.
More courses, more choice
Once your LMS is in place, you can load it up with any of Food Safety Market's compliance and WorkSkills courses. There are over 400 to choose from in our extensive catalog, ranging from the standard WHMIS certification to bite-sized microlearning bundles.
These are ideal for rounding out your employee's skills, featuring a wide range of topics such as leadership, diversity, workplace wellness, problem-solving, and cybersecurity. These short videos are meant to fit into an employee's busy schedule, packing in lots of useful information in 5 minute snippets.
There's even course certifications available so employees can add them to their resume. In a tight labor market, going the extra mile for your staff can make all the difference to your business. Research shows that employees who have access to training opportunities are more engaged and report greater job satisfaction.
Already have an LMS? No worries! Food Safety Market courses can be easily integrated into your system so there's no disruption to your pre-existing tech stack. Contact our team today to get started!