Who we are, What we do,


and Why we do it
Since our company began in 1997, we've certified countless food handlers, worked with more than 200 food safety trainers, and guided our learners to achieve an exam pass rate of over 98%.
Behind those numbers lies a story of growth, learning, and continuous development as we seek to provide exceptional service and best-in-class education for all kinds of foodservice businesses.
Whether you're a small town restaurant or a nationwide chain, we help you become fully compliant with all relevant regulations and stay ahead of everything you need to know about food handler safety.
Our journey took us from two people in a small office to an industry-leading business with contractors and partnerships across the globe. Wherever your journey takes you, we're grateful to be a part of it.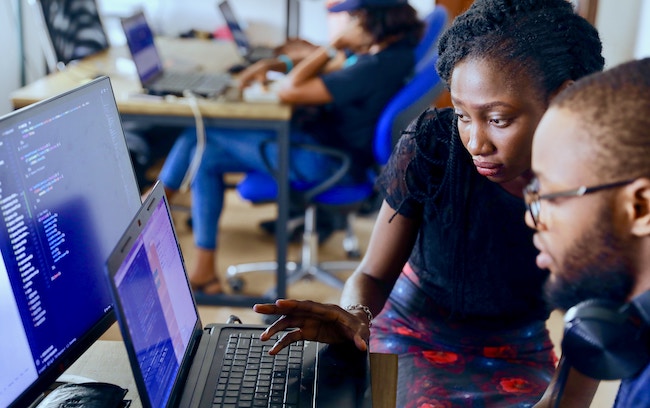 1997
Freeborn is contracted to certify employees at all of CARA Operations Harvey's and Swiss Chalet locations across Canada. Today, more than 20 years later, we continue to count all CARA brands as our clients.

1998
Kostuch Publications contracts Freeborn to oversee administration of ServSafe® in Canada.

1999
The National Restaurant Association's Educational Foundation (NRAEF) invites Freeborn & Associates Inc. to participate in the development of a new version of their American program called ServSafe Essentials®.
2000
Freeborn & Associates Inc. are asked to advise on the development of two new Canadian food safety training programs.

2001
HACCPHelp!™ Software is created to assist foodservice operators in creation of their HACCP plans.

2003
We win the Foodservice Consultants Society International's (FCSI)Management Services Award for development of HACCP Systems.

2004
A Canadian Restaurant Association contracts Freeborn to develop and roll out train-the-trainer sessions . Over 400 trainers were accredited that year alone!

2005
Freeborn & Associates Inc. wins another FCSI Award – this one for its work on development of its food safety the train-the-trainer program.

2007
Another first with the creation of a more secure plastic certification wallet cards.

2009
Freeborn & Associates Inc. reinvents the its food safety course adding a new Student Workbook and all new Training Materials.

Food Safety Training goes online with the creation of a Learning Management System dedicated to delivery of the first e-learning food safety certification for managers and support forums for Trainers and Proctors.

Freeborn & Associates Inc. creates an interactive food safety game Trainers can use to energize their class and assess the knowledge of learners.
2012
Freeborn & Associates Inc. continues to leverage technology developing a method to integrate the food safety certification course with our client's LMS's. Another first.

2014
York Region health authorities contract Freeborn & Associates Inc. to develop an e-learning version of their YorkSafe® program and provide an LMS for hosting the training.

2015
Still growing, Freeborn & Associates Inc. opens a large office in Collingwood complete with capacity to warehouse training materials and a complete shipping department.

Customer Service, Program Administration, Instructional Design and IT departments are all centrally housed in this space.

2016
With more plans for expansion, Freeborn & Associates Inc. launches the brand FoodSafetyMarket, with food handler certification being one of the programs offered, and more to come.

WHMIS e-learning course for the foodservice industry is launched.

2017
FoodSafetyMarket introduces a line of 16 Food Safety Infographics, invovative teaching and review tools containing quick-reference information in a durable and splash-resistant format.

Each individual infographic is available in 8 languages!
Our story
Freeborn & Associates Inc, the precursor to FoodSafetyMarket, began in 1997 with a handful of clients and a desire to become Canada's leading food safety educator.
In the decades since then, we've realised that dream (and a few others!) – expanding across the country and becoming the go-to partner for all kinds of foodservice businesses from grocery stores to fast food franchises.
It's not just about building our business, however. We've always been deeply involved in the industry and committed to its development, refining and evolving to meet new food safety challenges.
In 1999, founder Kevin Freeborn was invited to help develop a new version of a leading US certification.
A year later, the team brought its expertise home – consulting on two new Canadian food safety programs that set the bar for later iterations.
Throughout the 2000s, we continued to be at the cutting edge of industry innovation. Our work with HACCP software systems and our train-the-trainers programs were recognized by the Foodservice Consultants Society International, scooping us FCSI awards in both 2003 and 2005.
With more technological tools available by the end of the decade, our team further embraced the digital revolution. We were the first to create and implement a learning management system specifically designed for e-learning food safety certification – later adapted to easily integrate with a client's existing in-house LMS.
As our services grew, so did the business and in 2016 the FoodSafetyMarket brand was born. We now offer a range of online and in-person courses, supporting materials, virtual resources, consulting services, and more. Our client list includes some of Canada's top brands, including Wendy's, Burger King, and The Keg. We also work closely with academic institutions and trainers, continuing our mission of educating future food handlers.
Our Values
FoodSafetyMarket isn't just an online certification provider, we're a full-service firm with a passion for education and a drive to create a sustainable culture of food safety.
We want to help operators in the industry meet and exceed safety standards. We want to make it easy for employees, trainers, and individuals to access high-quality learning tools. We want to give our clients the confidence that comes from knowing they're prioritizing best practices.
In short, we're here to serve you...so you can safely serve your customers.
And we do that by putting you first. We care about every client's experience, working with them to continuously improve our offerings and deliver first class service.
Our values are apparent in how we do business – honestly, ethically, and for the good of our clients, customers, and community.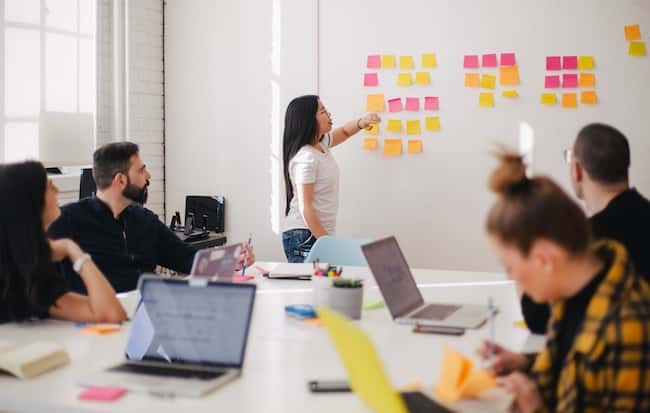 solutions for all types of organizations
We have been working for over 20 years to provide customized solutions for all types of businesses.