Nova Scotia
Food Safety Regulations
Nova Scotia Food Safety Laws
The province of Nova Scotia requires all restaurants, food service establishments and food businesses to follow its food safety laws and regulations in order to ensure that all food produced and served is fit for human consumption. These laws and regulations outline everything that a food business must do to ensure that all food served is safe, that the risk of contamination is kept to a minimum, and that food premises are maintained to a healthy standard.
By strictly following these rules and regulations, Nova Scotia food businesses can ensure that they will not be subject to the serious penalties associated with violating regulations, including significant fines, suspended or cancelled permits, and public shame and embarrassment.
Food safety laws in Nova Scotia
Nova Scotia has drafted a number of regulations which apply to all restaurants and food businesses in the province. Health inspectors will use these regulations to determine whether businesses are providing the safest possible experience for customers, with violations resulting in serious penalties. The food safety laws applicable to all Nova Scotia food businesses include:
These food safety regulations cover every aspect of food business operations, from licences and permits down to safe food handling and storage. By following the requirements set out by these regulations, codes and acts, Nova Scotia food businesses can ensure that they are offering customers the safest food products, and that their businesses are protected by the damage that can stem from a major foodborne illness or contamination event.
Food Safety Regulations
The Food Safety Regulations are a major part of Nova Scotia's Health Protection Act, applying to all food establishments with the exception of a few selected types of food businesses. The Regulations mandates permits required by all food establishments, with different businesses qualifying for various classes of permits. Permitted food businesses must comply with all reasonable directions given by inspectors under the Act and the Food Safety Regulations.
The Food Safety Regulations outline requirements for the design and construction of food premises, requiring them to have washroom facilities for staff and the public in a convenient location, proper lighting, ventilation, heating, refrigeration and plumbing, change rooms and lunch rooms if appropriate, storage facilities, appropriately located hand-washing facilities, a supply of potable hot and cold water, and a wastewater system among other requirements.
The Regulations also state that food handlers are to report any illness or condition to food operators if they believe or suspect that it could be transmissible through food, and these personnel must be excluded or restricted from food handling activities unless a medical officer states otherwise. Staff are to keep good personal hygiene and wear sanitary clothing and footwear, wash their hands often, and refrain from behaviour which might contaminate food.
Controlling hazards to food safety are also outlined by the Food Safety Regulations, which covers maintenance, cleaning and sanitation programs in establishments, control of meat products, food temperature, quality assurance systems which must be implemented by businesses, and how to maintain these systems. The serving and re-selling of unused food is also covered by the Regulations, as are the presence of live animals on premises.
Inspectors have the power to sample and test food to ensure its safety, can detain and condemn foods which have been contaminated or adulterated, and call order the immediate recall of food which may then be held for disposal.
Nova Scotia Food Retail and Food Services Code
Developed to accompany and complement the Nova Scotia Food Safety Regulations, the Nova Scotia Food Retail and Food Services Code offers a more comprehensive set of requirements for food businesses in order to safeguard public health and assure food safety in all establishments. The Food Retail and Food Services Code covers everything from the construction and design of food facilities to the education and training required for food handlers.
Under the Food Retail and Food Services Code, restaurants must ensure that food hazards are controlled by ensuring proper supervision, management systems, control principles, and record keeping. All food products should be obtained only from approved sources, all products should be properly packaged and labelled, and stored at appropriate temperatures necessary to avoid contamination and spoilage.
The Code outlines how businesses should go about preventing food contamination, including microbial contamination and physical, chemical and allergen contamination. Food must be kept in appropriate packaging which is kept in good condition and designed to protect the integrity of food products, reusable packaging must be able to withstand sanitization, and any transportation used by food businesses must be able to ensure that food is maintained in sanitary condition.
It also outlines proper storage and temperature controls, appropriate cooking methods to be used by establishments, safe cooling methods, maintenance and sanitization of equipment, utensils and food preparation, cutting or contact surfaces, and the cleaning frequency of non-food contact surfaces. The Code provides rationale for most of the requirements outlined, ensuring that food businesses understand why these rules exist and how they can better adhere to them.
Health Protection Act
While the Health Protection Act is largely about protecting general public health in Nova Scotia, it also covers a great deal about food safety, stating that all persons operating food establishments must obtain a permit from an administrator, outlining the basic requirements for safe food to be served to the public, the powers of public health inspectors with regards to the entry of food premises and the use of force if an establishment is found to be in violation.
The Act states that serious offences can result in a fine of not more than $2,000 or imprisonment for no more than six months for first offences, and up to $10,000 and/or one year for subsequent offences. Corporations can be fined up to $10,000 for a first offence, and up to $50,000 for subsequent offences.
The Act also states that the Governor in Council may make regulations relating to many aspects of a food business, including the cleanliness and sanitation of the establishment, transportation and delivery of food, records to be made and kept, and the sale of milk and milk products among many other practices.
Requirements for food handler certification in Nova Scotia
According to the Food Safety Regulations, food operators must successfully complete a food hygiene training program and ensure that when they are absent from the establishment an employee with food hygiene training certification is present at all times. Those in contact with food must be trained or at the very least instructed in food hygiene to an appropriate level. Establishments found to be in violation will be subject to serious financial penalties, making it crucial for operators to ensure that employees are properly certified and that certification is kept current at all times.
The requirements laid out by the Food Safety Regulations means that food establishments need to get serious about food safety training now. By ensuring that personnel are properly trained, food operators can ensure that their establishment is always providing the public with the safest food possible, and that their establishments will not be subject to the significant fines, closures, and other measures taken by public health inspectors.
Nova Scotia restaurants and food service establishments can rely on Managing Food Safety to get food handlers certified quickly and easily. Managing Food Safety is a nationally recognized online food handler certification training program featuring industry-relevant case studies and scenarios, visual elements which transcend language barriers, customizable elements, and flexibility that allows food handlers to complete learning at their leisure.
To find out more about how FoodSafetyMarket can make your business compliant with the provincial regulations, learn about our training solutions for businesses and individual food handlers.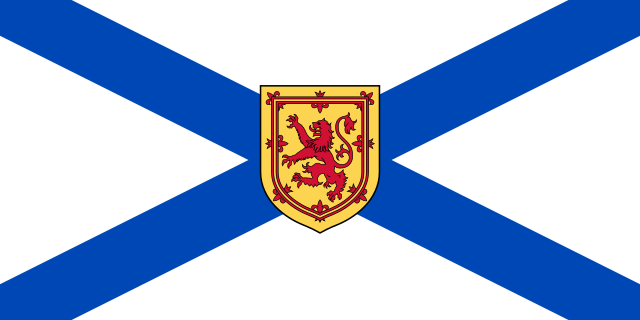 Nova scotia:

Food safety Legislation