northwest territories
Food Safety Regulations
Food Safety Laws in Northwest Territories
Northwest Territories has drafted food safety legislation which all food service establishments and food businesses within the territory must adhere to. These food safety regulations allow all food service establishments in the Northwest Territories to offer safe food fit for human consumption to all customers, as they lay out the basic requirements for safe food handling and safe food premises guidelines.
By strictly adhering to territorial food safety guidelines, businesses protect themselves from the massive repercussions associated with food contamination or foodborne illness incidents, as well as from the fines and closures incurred by public health officers.
Northwest Territories food safety regulations
All food premises in the Northwest Territories are subject to the food safety laws outlined in the territory's main food establishment legislation. The main piece of legislation which applies to the vast majority of restaurants, food service establishments and food businesses in NWT is:
Any person found to contravene the Regulations or who fails to comply with Regulations may be subject to a fine of not more than $10,000 for a first offence, with additional fines of $1,000 per day coming for each day in which the offence continues. Second offences may incur fines not exceeding $25,000, with additional daily fines of not more than $2,500. Corporations found to be in violation of Regulations are subject to a fine not exceeding $100,000, with additional fines of up to $5,000 for each day the offence continues.
The Public Health Act
Under the NWT Public Health Act, the Chief Public Health Officer has the power to make any order which they consider necessary to protect public health if they have reasonable grounds to believe that a health hazard exists. They can give orders to require vacating of the premises, closure of the premises, display of signs declaring the notice of the order, require removal of the health hazard and subsequent cleaning and disinfecting or even destruction.
It also requires all food operators to operate and maintain food establishments in a clean and sanitary manner, ensuring that the proper precautions are taken in every step of handling, from processing and preparation to display and transportation, to prevent food contamination. All applicable regulations stated in the Public Health Act must be complied with by food business operators.
The Northwest Territories Food Establishment Safety Regulations
The NWT Food Establishment Safety Regulations require that all food premises be of sound construction and kept in good repair, designed to facilitate cleaning and sanitation as well as safe and sanitary food handling, feature convenient locations for hand washing, and meet any conditions which may be set by the Chief Public Health Officer. The food business operator must ensure that the premises is connected to a source of hot and cold drinking water and a sewage disposal system, features adequate storage facilities for safe food storage, and has appropriate lighting and ventilation.
Operators must also ensure that all equipment, utensils and food contact surfaces are kept in good working order, sanitized and cleaned appropriately, and operated in a manner which ensures safe and sanitary food handling. They must also ensure that all chemicals and contaminants are kept separate from food handling and food storage areas, and that they are clearly labelled to identify contents. Under the Regulations, operators must be able to ensure that their establishment is free of pests and conditions that could lead to the harbouring of pests. Pest control measures must be documented and a written record of such activities must be kept.
The Regulations state that operators are responsible for drawing up written procedures designed to ensure safe and sanitary operation and maintenance of the establishment and that these procedures are implemented and followed by all personnel. Any person handling food must exhibit cleanliness and good hygiene, refrain from smoking in areas where food is handled or equipment is cleaned, and must refrain from any behaviours which may result in food contamination.
Any worker who is infected with or exposed to a disease which could be transmitted to food products must inform the operator, who cannot allow infected personnel to handle food, equipment, utensils, or food contact surfaces until they have written confirmation from a medical practitioner that they are no longer infected.
Food handler certification requirements in Northwest Territories
According to the Food Establishment Safety Regulations, all operators of permanent food establishments in the Northwest Territories must successfully complete a food safety program acceptable to the Chief Public Health Officer. This operator must be able to provide proof of certification to the Health Officer. They must also ensure that at least one other operator or food handler who has successfully completed a food safety certification training program is present in the establishment during each of its operating hours.
The food operator is to provide each personnel member with sufficient instruction or training on safe and sanitary food handling so that employees can effectively participate in the promotion of food safety within the establishment.
In order to comply with Northwest Territories food safety regulations, restaurant and food service establishments should ensure that all food handlers are certified. This ensures that your establishment will be able to pass health inspections regardless of sick calls, absences, or sudden departures of certified employees, allowing you to avoid financial penalties, business closure, and any negative impact to your brand reputation.
The most flexible and convenient way to ensure your employees are certified is Managing Food Safety, our online food handler certification training program featuring fully customizable elements like case studies and scenarios, visual elements which help you to transcend language barriers, and an on-demand learning style which allows personnel to take the program at their leisure.
To find out more about how FoodSafetyMarket can make your business compliant with the Food Products Act, learn about our training solutions for businesses and individual food handlers.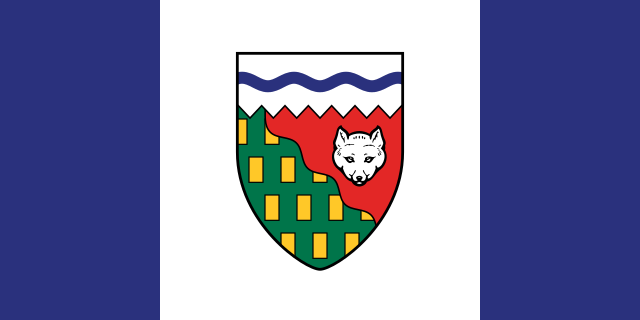 northwest territories:

Food safety Legislation