British columbia
Food Safety Regulations
Food Safety Regulations in British Columbia
Food businesses in British Columbia are all required to comply with a number of food safety laws and regulations outlined by the BC provincial government. These laws and regulations outline the minimum standards which must be met and maintained by all food businesses, with severe penalties given out to businesses found out to be in violation of requirements.
British Columbia food safety laws
for restaurants & food handlers
All restaurants and food businesses in British Columbia are subject to a number of provincial food handler safety laws and regulations, including:
The Food Safety Act and the Food Premises Regulation are the two main food safety regulations which BC-based food businesses must contend with, while the Milk Industry Act and the Fish and Seafood Act are more focused on regulating specific industries and the manufacturers, processors and distributors within them. These laws and regulations form the guidelines which all food businesses must use to inform their business decisions and operations, or else risk severe penalties including business closure or shutdown and significant fines.
Food Safety Act [SBC 2002] Chapter 28
British Columbia's Food Safety Act is the province's principle regulatory document, covering the gamut from retail and restaurants all the way to the production and manufacturing of food products. The Act provides food business owners and food handlers with guidelines on how they must safely serve customers, produce and distribute products, maintain food premises, and much more. The Act outlines the powers of food inspectors, as well as the penalties associated with being found in violation of the many requirements of the Food Safety Act.
The Act states that all operators in British Columbia are responsible for ensuring that all food is safe for human consumption, and that no food which is contaminated or unsafe for consumption is to be sold or distributed to people in any way. It also states that licenses are required for all food establishments, and that the Ministry has the power to issue, suspend, amend or impose terms, restrictions or conditions for all licences issued. Any licensee is required by law to follow all terms, restrictions and conditions of the licence they are issued.
Inspectors in British Columbia have the power to enter into premises at any time based on reasonable grounds, where they can inspect the premises and its facilities, equipment used in operations, and food being produced, manufactured, or distributed. Samples of any inspection item can be taken by inspectors, records can be taken on film, audio or video tape, and operations or activities can be suspended at any time during an inspection. If evidence of violations are found, inspectors can demand the immediate seizure and destruction of food, shutdown of operations, order recalls, and prohibit the use of certain pieces of equipment or methods of preparation among other actions.
Those found to be in violation of the Food Safety Act are subject to fines of not more than $25,000 for each day on which the offence occurs on a first conviction, with fines of not more than $50,000 for each day of the offence coming with each subsequent conviction. In more extreme cases, violations can lead to imprisonment for up to 6 months, and fines of between $100,000 to $200,000 for corporations in violation.
The Public Health Act was drafted to govern all of British Columbia's public health sphere, including food safety - the act grants emergency powers, defines the roles of various health authorities, lays out requirements for reporting of diseases and health hazards and how inquiries into such matters are to take place, and how individuals and corporations can go about preventing disease and health hazards. As such, the Act can be used to complement the powers given to health officers under the Food Safety Act.
For B.C. restaurants and food businesses, the most important and relevant part of the Public Health Act is the Food Premises Regulation. The Regulation outlines minimum requirements for the construction of food premises, the approvals and permits required to legally operate, requirements for food to be obtained only from approved sources, and standards for all pieces of equipment, utensils, and food surfaces on premises. It also outlines general hygiene expectations for all employees within a food business, how food safety is to be managed by the establishment, and how sanitation procedures are to be carried out.
Perhaps most importantly, however, is Division 2, which states that all operators of food service establishments must hold a valid FOODSAFE or equivalent food handler certificate issued by a health officer. According to the Food Safety Act, the operator must also ensure that when they're to be absent from the establishment, that at least one employee with a valid food handler certificate is present in the establishment at all times. Like with other provinces, this means that all restaurants in British Columbia require an employee with food handler certification on premises during all operating hours.
Milk Industry Act [RSBC 1996] Chapter 289
The Milk Industry Act and the Milk Industry Standards Act is used to regulate the safety of milk and dairy products in British Columbia. The Act outlines the expectations for dairy farms, farm certification, powers and limitations of inspectors, labels and standards, grading, pasteurized milk sales, and more. The Milk Industry Standards Act dives much deeper, laying out requirements for farm cleanliness, general requirements for dairy buildings and systems, dairy animals and offspring, prevention of contamination, holding tank standards, and more. Offences under the Milk Industry Act can lead to fines of up to $5,000 for corporations and Supreme Court injunctions.
Fish and Seafood Act [SBC 2015] Chapter 14
Like the Milk Industry Act, the Fish and Seafood Act and the Fish and Seafood Licencing Regulation are used to govern all fish, seafood and aquatic plant handling and processing in British Columbia. The Fish and Seafood Act lays out the food safety duties of those in the fish and seafood industry, licencing requirements and duties for all operators in BC, the powers and limitations of inspectors, powers of the Ministry, and what happens in the event of contraventions to the Act.
Expanding on the Act is the Fish and Seafood Licencing Regulation, which goes deeper into defining the licencing requirements for operators, cultures, plant harvesters, vendors, receivers, seafood processors and more. It also lays out minimum food safety and sanitation requirements for all businesses, receiving and processing requirements, and requirements for keeping records. Offences under the Act can lead to fines of up to no more than $50,000 for each day on which the offence occurs for individuals, and up to $200,000 per day for corporations.
With all British Columbia restaurants, foodservice establishments and food businesses requiring at least one employee with a safe food handling certificate on premises during all working hours, now is the time for your business to get serious about food safety. Our online food handling certificate, Managing Food Safety, makes it easier than ever for your employees to become certified, offering an engaging online safe food handling course that can be completed on demand at any time, customized to perfectly fit your business or industry, and filled with relevant case studies and scenarios.
To find out more about how FoodSafetyMarket can make your business compliant with the Food Products Act, learn about our training solutions for businesses and individual food handlers.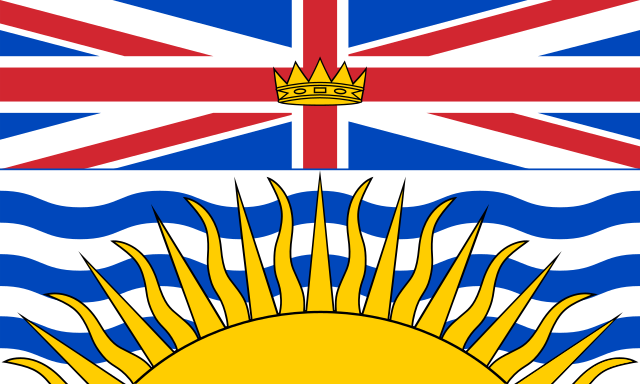 British Columbia: Legislation that Applies to Food handler training