newfoundland
Food Safety Regulations
Food Safety Laws and Regulations in Newfoundland and Labrador
In addition to following federal food safety laws and regulations, any food business in Newfoundland and Labrador is subject to the food safety rules and regulations set out by the provincial government.
Provincial food safety regulations are enacted in order to ensure that all restaurants, food service establishments and food businesses are serving only food that is fit for human consumption, and that the risk of contamination is kept to an absolute minimum. These regulations must be adhered to at all times, with violations incurring steep fines, restaurant closures, and irreparable damage to your personal and professional reputation.
Newfoundland and Labrador food safety laws
Like all other provinces in Canada, Newfound and Labrador has legislated food safety requirements and standards for all food businesses operating within the province. The main food safety regulation in Newfoundland and Labrador is:
All food premises within the province are expected to adhere to the Food Premises Regulations, with only a few exceptions and exemptions. In order to obtain and maintain a licence to operate, food business operators are expected to ensure full compliance with the Regulations or else face penalties incurred by the Public Health Division.
In Newfoundland and Labrador, food premises are inspected based on a risk assessment basis - low-risk premises are only inspected once every two years, medium-risk premises establishments inspected twice per year, and high-risk establishments are inspected four times per year.
The Food Premises Regulations
The Food Premises Regulations is the main food safety regulation in Newfoundland and Labrador, outlining the basic requirements for licenced food businesses to operate safely within the province. The Regulations require that all food businesses operate with a valid licence obtained from the provincial government, and must ensure that food premises meet the basic expectations outlined.
This includes keeping food preparation areas separate from other areas, having washroom facilities as required under the Regulations, and a separate area for food storage. These premises must be kept free of health hazards and pests, and should limit access of the public to food preparation areas.
According to the Food Premises Regulations, food businesses must ensure that equipment is kept in good repair and maintained in a clean and sanitary condition, that sanitation capabilities including hot and cold running water under pressure, hand washing basins, refrigerated space, and durable containers are maintained on premises, that food is stored at recommended temperatures, and that all food is protected from contamination and adulteration.
The Regulations also cover important areas including what establishments must do with hazardous food, how frozen food is to be stored and transported, how garbage is to be disposed of, and how cans, containers and other packaging is to be labelled, containing clear expiry dates and state where the food was manufactured, packaged or processed. It also outlines the expectations for employee cleanliness and hygiene, sanitation of the facilities, rules for using catering vehicles and mobile food premises, and requirements for meat or fish products.
In addition to general food products, the Regulations also contain requirements to be followed for all milk products, with rules about pasteurization and sterilization of milk products, cooling of milk products, milk product temperature, labelling, and more.
Food handler certification requirements in Newfoundland and Labrador
Following the lead of other provinces, Newfoundland and Labrador made changes to the Food Premises Regulations which took effect on May 1st, 2021. The changes to the Regulations now state that food operators must ensure that at least one certified food handler is present on the food premises during each hour it is in operation. Proof of compliance must be given to inspectors upon request, and certification must be current and show successful completion of an approved food safety course.
Without a certified food handler on premises at all times, a health inspector can hand out significant fines or even order that your restaurant be shut down temporarily until employees are certified. With so much at stake, restaurants and food service establishments in Newfoundland and Labrador should ensure that a major portion of their workforce is food handler certified. This ensures that your establishment will be safe in the event of sick calls, no-shows, or sudden absences, allowing you to pass health inspections at any time and ensure that customers are always being served only the safest possible food.
Managing Food Safety is a nationally recognized online food safety training program, offering fully customizable industry relevant case studies and scenarios that will resonate with your food handlers and help them become stronger and more effective team members. Managing Food Safety can be completed on-demand at any time, meaning your team members can complete it at their leisure. Once the certification exam has been passed, a digital certificate is issued to each successful learner, making it easier than ever before to present valid certificates to inspectors.
To find out more about how FoodSafetyMarket can make your business compliant with the Food Products Act, learn about our training solutions for businesses and individual food handlers.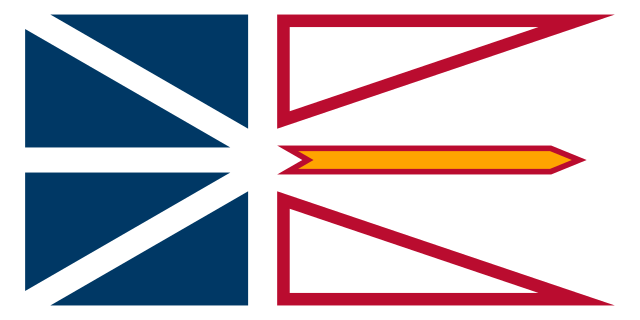 newfoundland:

Food safety Legislation