nunavut
Food Safety Regulations
Food safety in Nunavut is legislated by the territory's Public Health Act. All restaurants, food service establishments and food businesses within the territory are expected to follow food safety regulations set by the Act, as well as Federal food safety standards.
Individuals and businesses found to be in violation of the Nunavut Public Health Act can face major fines up to $100,000 for individuals who are repeat offenders and up to $1,000,000 for repeat offending corporations, mandatory business closures, and major blows to personal and professional reputations.
Food safety regulations in Nunavut
With the Public Health Act serving as the territory's only official food safety legislation, Nunavut is one of the only territories or provinces in Canada without specific food establishment regulations. The regulation which all food businesses in Nunavut are expected to adhere to is:
The purpose of the Public Health Act is to raise the level of health and well-being in Nunavut by taking public health measures and promoting policies, processes, activities and behaviours which allow citizens to increase control over and improve their health. The Act outlines the duties of health care professionals to report potential health hazards, giving health officers the power to monitor, audit and conduct risk assessments in relation to health hazards.
The Act states that inspectors can enter any place and search anything if a health officer believes on reasonable grounds that an offence has taken place. During inspections, inspectors can inspect anything, take samples of substances, liquids, gases, or animals, make audio, photo and video recordings, and seize anything that may provide evidence for the purpose of ensuring compliance. Inspectors can order the destruction of potential health hazards, order the ceasing of operations, and issue fines.
The Public Health Act
The Public Health Act applies to all Nunavut businesses which distribute, sell or serve food to the public, or manufactures, imports, processes, prepares, packages, stores, handles, transports, distributes, sells or serves food to be served or sold to the public or in an institution or camp. These businesses must ensure that only food safe for human consumption is served to the public.
Food operators are expected to ensure total food safety by always operating in a clean and sanitary manner, maintaining premises and vehicles under clean and sanitary conditions, taking reasonable measures to prevent food contamination, and taking reasonable measures to protect the public from food-related health hazards.
Recommendations for serving country food in Nunavut
In order to help government funded facilities and community programs which serve country food in Nunavut, food safety guidelines on how to properly handle and serve country food have been established. These guidelines cover everything from safely receiving and inspecting country food to safe packaging, labelling, storage, preparation and safe serving of specific types of country food. To read more about Nunavit's country food recommendations, see:
Nunavut food handler certification requirements
While there are no specific guidelines about food handler certification in the Nunavut Public Health Act, that doesn't mean that food service establishments shouldn't work to have personnel certified. Food handler certification ensures that your employees are better prepared to safely handle food, mitigating the risk of food contamination and foodborne illness and allowing your employees to work more confidently.
For Nunavut food businesses looking for an easy and convenient solution to food handler certification, look no further than Managing Food Safety, our online food safety certification training program. Managing Food Safety features fully customizable case studies and scenarios that offer an engaging look at the world of food safety in many different parts of the food service sector, visual elements which transcend language barriers, and a flexible delivery model which allows learners to take the program at their own pace. At the end of our online food handler training program, your food handlers will be more aware of food safety before, ready to handle any situation which may arise in the workplace.
To find out more about how FoodSafetyMarket can make your business compliant with the provincial regulations, learn about our training solutions for businesses and individual food handlers.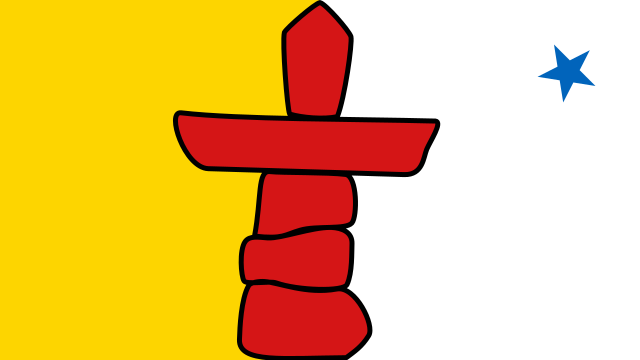 Nunavut:

Food safety Legislation