Making Virtual Training Easier in 4 Easy Steps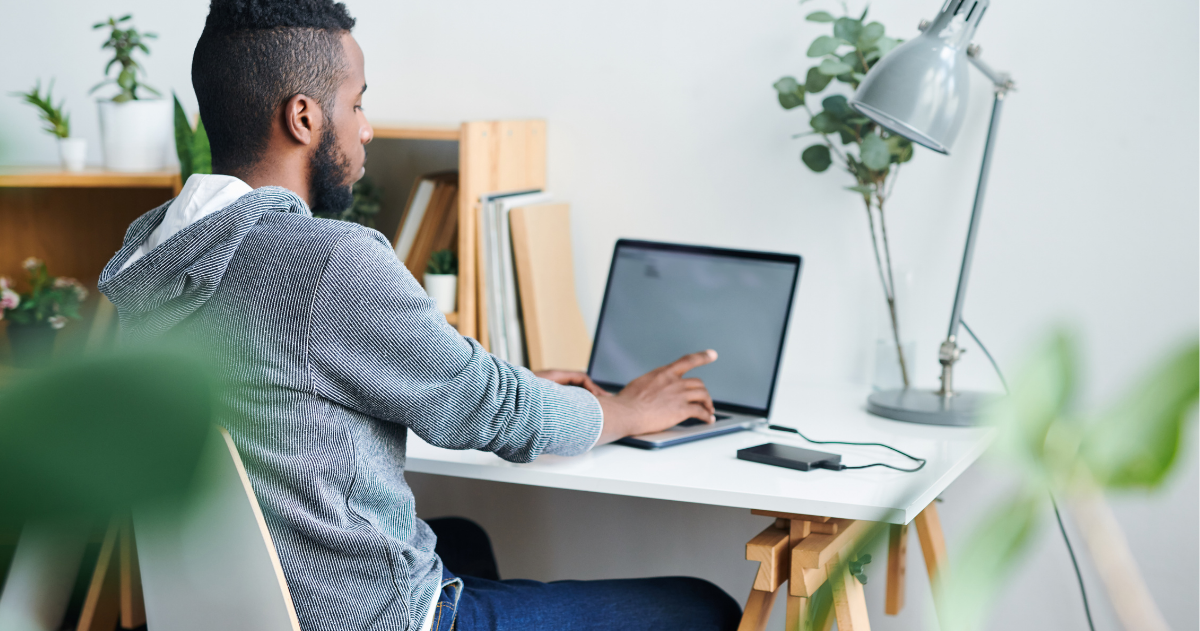 We recently announced the release of our very own customized virtual classrooms, offering food safety trainers a safer and more convenient way to continue teaching the next generation of food handlers during the COVID-19 pandemic. Virtual training has the same advantages of the traditional classroom, but without the risk of a COVID-19 outbreak taking place, and with the added benefit of giving learners the option to complete courses on demand, rather than relying solely on those who can attend classes in person.
Our unique virtual classroom simplifies the online learning experiences for learners, putting everything you need to successfully complete the course in one easy-to-use hub, rather than forcing learners to use a confusing patchwork of different solutions and websites. This means your learners can focus on completing their courses without being bogged down by multiple accounts and software solutions, that your analytics are far more useful for fine tuning, and your training far more effective as a result.
Like anything, making the jump to virtual training can be a daunting task - there are new technology solutions required to train remotely, different teaching styles that you'll need to develop, and the dynamics of the virtual classroom will inevitably take some getting used to. Thankfully, there are a few ways you can make the jump to virtual food handler training easy.
Tip #1 - Overcoming a major technological challenge
Many trainers opt to present their lessons to students live via Zoom - this sometimes leads to presentations that are subject to the sometimes unpredictable nature of technology. Rather than present a PowerPoint presentation on Zoom, trainers can pre-record their presentations and use Zoom as a means of connecting with students to discuss the content rather than as an avenue for presenting. Students can follow along with the pre-recorded presentation rather than you having to stream it live. Doing this allows you to refine and perfect your presentation, ensuring that you get it exactly the way you've intended - and reduces a number of potential technical hiccups.
You can also use this method for seamlessly teaching different types of clients. When presenting to learners from fast food restaurants, you can use examples from these establishments, and likewise for training learners from fast casual or fine dining restaurants. Just record a couple versions and make the appropriate recording active for your learners. Recording your presentations ahead of time also gives you the option to upload it to the virtual classroom for on-demand learning and as something students can use as an activity.
Tip #2 - Adding activities to your courses
A lack of activities means a lack of engagement in your virtual course. Adding activities can go a long way in breaking the ice between you and your students, creating a more traditional classroom environment and making learning more engaging for all those involved. Activities also reinforce learned concepts, allowing your students to put these ideas and concepts into practice in a way they can relate to. Activities are easy to add in our virtual training hub, and our team is always on standby to solve any issues you have or answer your burning questions. We'll assist you in adding Activities into your virtual classroom, helping you maintain and improve learner engagement.
Tip #3 - Using discussions to improve engagement
Discussion between you and your students is critical for maintaining engagement in your course. The best way to do this is by adding chats into your virtual classrooms, whether they be synchronous or asynchronous. Chats let you pose questions to your students, answer questions they might have, troubleshoot issues, and generally get to know the people you're training. It also gives your class an excellent opportunity to connect with one another, enriching activities and improving engagement by making each learner feel like an important part of the team.
If you're interested in adding Chats to your virtual classroom, we recommend getting in touch with a member of our team to make the implementation as easy as possible for you.
Tip #4 - Promote mobile app access
Convenience is the key advantage to hosting a virtual classroom - what's more convenient than having access to your virtual training anywhere? With the TalentLMS app, your learners will have instant access to your virtual classroom no matter where they are. The app can be downloaded on both iOS and Android, and can be seamlessly integrated with your classroom by a member of your team.
Learners will be able to instantly overcome timing and geographic challenges by participating in discussions and activities from anywhere, right from the comfort of their mobile device, offering the most convenient online learning experience possible. Note that when it comes to the certification exam your learners will need a PC or Mac with a Chrome browser and a web camera.
With the COVID-19 pandemic going nowhere fast, virtual training has quickly become the most effective way to continue preparing food handlers for a rewarding career in the foodservice industry. To get started on your very own customized virtual classroom, visit our website or get in touch with a member of our team today.