What the "New Normal" Looks Like for Restaurants

The "new normal" is something you've probably heard bandied about more than you can count. From our work lives to our social lives, every aspect of what we once thought of as day-to-day life has changed since the emergence of the COVID-19 pandemic, and there's no end in sight. While this same thing can be said for every industry, it's especially true for the restaurant industry. The idea of upholding social distancing protocols has changed everything for restaurants, who for the time being have been forced to serve customers outside of their usual facilities, offer their services via delivery, or drastically reduce the number of customers allowed inside.
The foodservice industry has been rocked like never before, being forced to rely on popular trends like contactless delivery and expand their outdoor seating sections in order to accommodate patrons during these difficult times. While things are slowly returning to some normalcy, the "new normal" for restaurants looks much different than it did at the beginning of the year. Restaurants add a tremendous amount to the economy, employing millions of Canadians, accounting for 4% of the GDP and having $93 billion per year in sales - in order for the foodservice sector to continue thriving, businesses will need to prepare for the post-COVID world.
Why restaurants need to be prepared for the "new normal"
The majority of experts agree that the COVID-19 pandemic will be a part of our lives in some way until a vaccine can be developed and dispersed. The question of when that vaccine will be available has been debated for months, but it appears that it could be over a year away. That means your restaurant needs to be prepared to enforce COVID-19 protocols for the foreseeable future, upholding social distancing rules, encouraging the wearing of masks, using strict hand hygiene and sanitization methods, and everything else that comes with a global pandemic.
With most experts agreeing that a second (and third) wave is inevitable, you'll also have to prepare for that. While it's a long shot according to some, you may even need to be prepared for the possibility of a second lock down which forces you to temporarily close your business or rolls back some of the flexibility business owners have been given. Failing to be ready to ride this pandemic out until the bitter end could be devastating for your business, so it's critical that you prepare for the worst.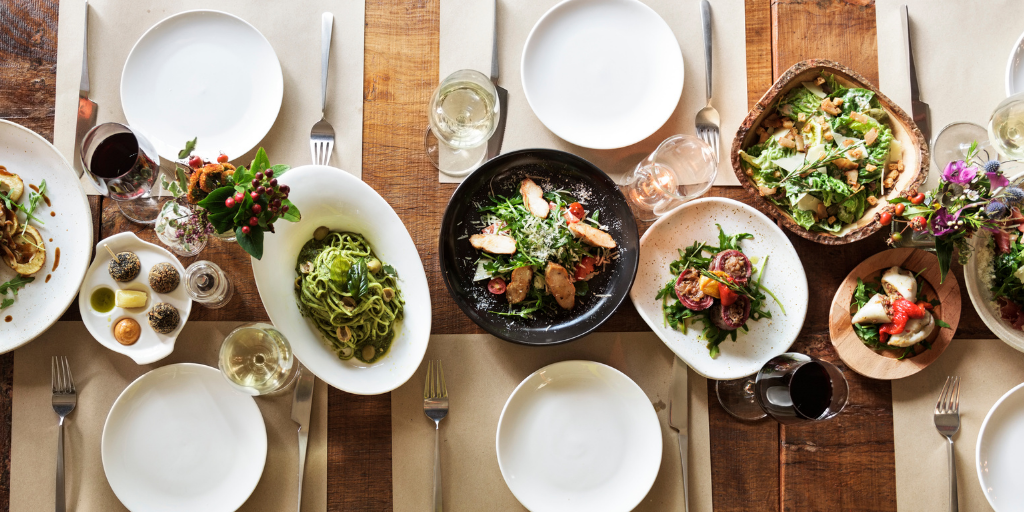 How your restaurant can continue to thrive in a post-COVID world
The best way to thrive during and after the pandemic is to continue applying intelligent strategies that work to mitigate the risk of COVID transmission. Ensuring that you're scheduling your staff in a way that reduces risk and conducting regular wellness reporting will go a long way in keeping both your staff and customers safe and healthy. It's also critical that you continue being thorough and extremely careful in your cleaning, sanitization, and hygiene habits - every employee should be trained on how to reduce the risk of transmission and cross contamination by cleaning and sanitizing surfaces and equipment, and using proper hand hygiene in their day-to-day lives. While you're at it, create a plan for what to do if an outbreak happens at your restaurant so you can ensure stress-free business continuity.
Earn customer trust by being consistent in your COVID protocols
While you do your best to reduce risk of transmission to both employees and customers, you'll have to earn (and retain) the trust of your customers. Showing patrons that you're doing everything to ensure their safety will go a long way in keeping customers for the long-term. This can be done by enforcing mask policies, seating customers with social distancing in mind, limiting the amount of people allowed inside and in spaces like bathrooms, and communicating your policies in a clear and fair way so that customers understand how to follow them and why they're in place.
Develop a business plan that will allow you to continue operating
It might be a good idea to plan for things like only being able to have 50% occupancy in your restaurant. Realistically, a significant segment of the population will not be comfortable with dine-in restaurants until there is a vaccine or significantly less cases in North America, so you may not even meet the 50% occupancy numbers when you do open for service. Low numbers in your local area may be enough to entice some diners, but definitely not all - especially those in an older demographic that typically have the most money to spend on restaurants.
This way you can rejig your business plan to make up for the lost revenue elsewhere. Whether this means focusing on contactless delivery, expanding your patio section in the spring and summer months, or getting creative with things like running digital cooking classes for your customers to learn some new skills, partnering with local businesses to combine services, or offering meal kits and subscription services, you'll appreciate having a plan in the long run - especially if the pandemic continues for longer than expected.
FoodSafetyMarket is a leading provider of nationally certified food handler training, infographics, and training supplies that can help you better prepare for operating your foodservice business in a post-COVID world. For more information about the online food handler training offered by FoodSafetyMarket, contact us today at service@foodsafetymarket.com.
Resources:
Osler: Restaurant & Foodservice Reopening Guidelines
Restaurants Canada: COVID-19 Reopening Best Practices
Restaurants Canada: Navigating COVID-19: Updates and resources for foodservice operators