How to Teach Food Safety Virtually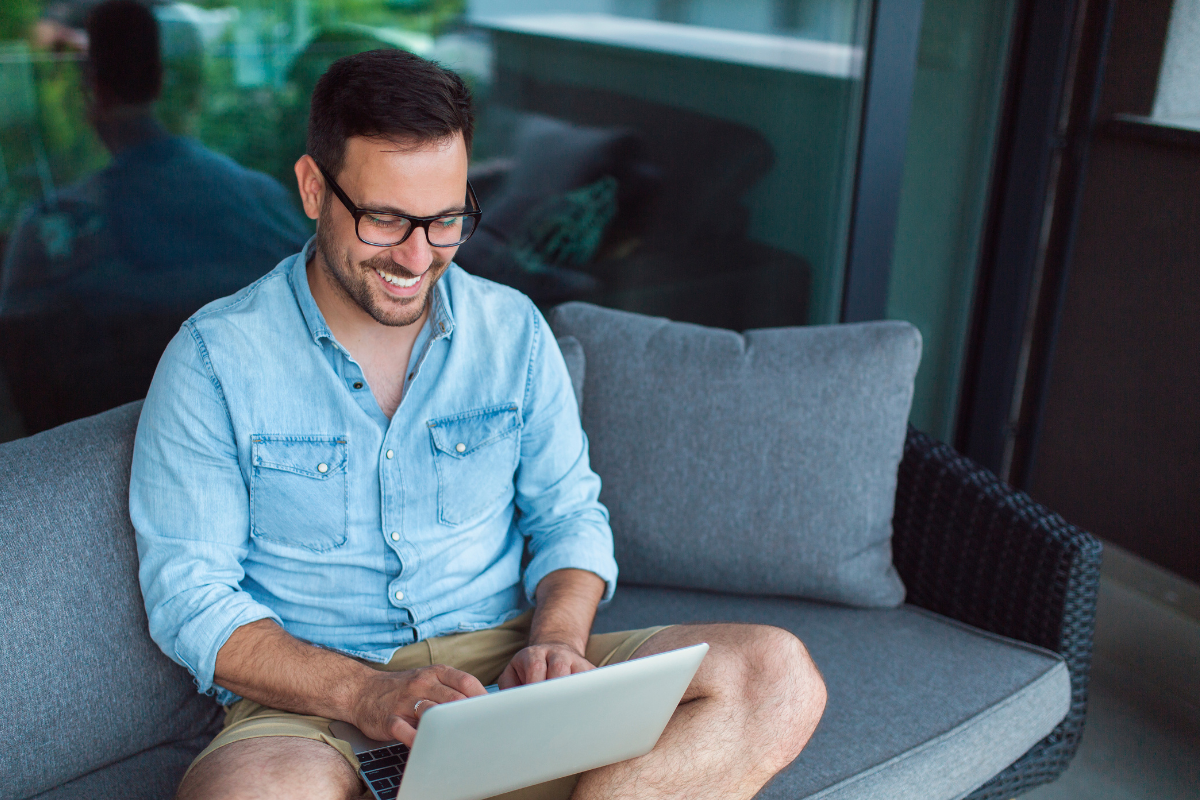 For months now, the pandemic has been changing the way we live in big and small ways. The classroom is one of COVID-19's most notable victims, completely changing the way we learn and interact with each other. Classrooms are now seen as a massive transmission risk to students and instructors alike, and the idea of placing many people together in a small room or auditorium without proper ventilation and physical distancing measures is now seen as unattractive to many.
These potentially unsafe environments have forced companies and institutions around the world to adopt virtual avenues for training and educating purposes. When handled correctly, a virtual atmosphere can be just as effective as the classroom, and since it may be awhile before people are comfortable sitting in a classroom for extended periods of time, now's the time for instructors and trainers to begin exploring their options. FoodSafetyMarket is proud to have recently introduced a fully virtual classroom for food safety trainers, offering instructors a safe and comfortable environment in which they can continue to train the next generation of food handlers.
Getting started in the virtual classroom
Like the physical classroom, the virtual classroom environment will take some preparation before you can master it. The biggest difference will be the equipment and software needed to succeed in a virtual training environment - for maximum effectiveness, you'll need the perfect setup. This will ideally consist of multiple monitors (at least two - one for keeping tabs on your classroom and the other for the material you're presenting to your learners), a high definition webcam, and a decent headset or desktop microphone. Since you want to appear as professional as possible, it's important to make use of the best tech available to you - using a high quality webcam and microphone will add a great deal of legitimacy to your presentation and ensures that students will be able to see and hear you clearly.
Once you've determined that your setup works well for your teaching style, it's important to practice a training session or two. Since a virtual classroom means that you can't play off a live audience as you normally would in a traditional classroom, it's realistic to expect that there might be a learning curve. Practice in front of your webcam using your multi-monitor setup and microphone/headset to get used to using your new equipment and presenting to a virtual audience. Once you're comfortable, you can begin instructing.
Remember that since this is new for you and your learners, there will naturally be issues you'll need to overcome during the actual sessions. Account for these issues and plan for them to happen. Don't try to get everything done in one single day - this is often impossible even in a traditional classroom. Having a tight schedule will come back to haunt you anytime you or your participants experience technical issues, downtime, or equipment malfunctions. Plan for multi-day sessions, especially since you'll be reliant on technology and, as we all know, technical issues are bound to arise at some point during your sessions. There will be bumps along the road, but if you're well prepared and plan accordingly, they won't phase you.
An all-in-one virtual classroom
Once your equipment is set up and you've grown accustomed to the virtual classroom environment, you'll need the right software to run it smoothly. There are many options you can choose, but many of them involve using multiple solutions, whether it be Microsoft Teams, Google Meet, or any of the other popular video conferencing software, you'll likely need to pair it with an office tool like Google Docs or Microsoft Word, or a presentation tool like Google Slides or Microsoft Powerpoint. The problem is that the more tools you adopt, the more learning you and your students will have to do, and the more trouble you'll have ensuring that they're properly integrated and shared with students.
To address this problem head-on, FoodSafetyMarket has developed an all-in-one virtual classroom for food handler trainers. Our solution comes pre-loaded with a base course to ensure that you're not starting from scratch, and can be customized to your liking. Our virtual classroom integrates directly with Zoom so you can instantly connect with your students and work within an easy-to-use video conferencing tool.
FoodSafetyMarket's virtual classroom features an in-depth course workbook, lets you create and share digital quizzes, and even comes with professionally proctored online certification exams. Everything you need to train your students is there as soon as you login to our solution. Our virtual classroom takes care of everything, giving you a convenient and user-friendly virtual hub so that you can focus on what you do the best - training the next generation of food handlers.
To make your transition to the virtual classroom seamless, we're waiving setup fees for our food safety trainers. If you'd like to become a FoodSafetyMarket food safety trainer and take advantage of our new virtual classroom, visit our website for more information or contact us today to get started!