Everything You Need to Know About Ghost Kitchens

Restaurant delivery sales were already surging prior to COVID-19, and the pandemic has only managed to grow them at a faster rate. The continuing popularity of delivery options has seen the creation of an entirely new type of food service business - the ghost kitchen. Not nearly as scary as they sound, ghost kitchens offer a delivery-only alternative to traditional restaurants that patrons and food service operators alike love.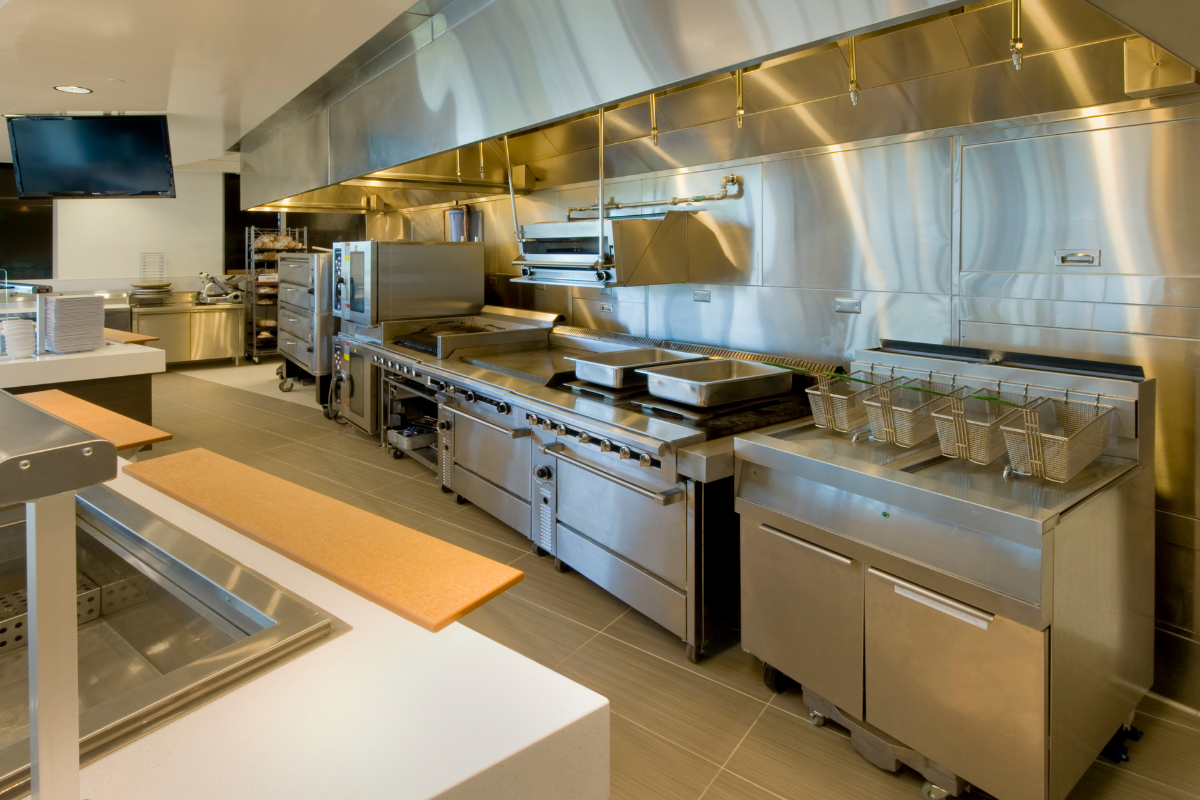 Ghost kitchens have revolutionized the industry, offering business owners the opportunity to operate a food service business while keeping the cost of real estate at a minimum while offering unparalleled margins and massive opportunities for expansion. Here's what you need to know about why ghost kitchens are currently the talk of the food service industry.
What are ghost kitchens?
No, they aren't haunted kitchens. Ghost kitchens, which have exploded in popularity in recent years, are restaurants that offer only delivery services, having no traditional customer-facing presence. In other words, a ghost kitchen features only food preparation facilities without any sort of dining or walk-in area. Customers place orders, typically through third-party food delivery apps, which are picked up by delivery drivers and brought directly to the patron. Some ghost kitchens operate out of shared kitchen spaces with other delivery businesses, while others act as a way for traditional restaurants to offer delivery-only services under a sort of sister brand.
What are the benefits of ghost kitchens?
There are many reasons why ghost kitchens have disrupted the food service industry, but the most significant is that they offer cost effective ways for entrepreneurs to cut their teeth in the industry. Rather than paying for a full-sized space to accommodate patrons, ghost kitchen operators can pay for only the kitchen space they require and the equipment needed (unless operating out of a shared kitchen).
It also means only having to pay for the labour required to prepare food, rather than hiring a full team of waiters and servers. The lowered costs means that ghost kitchens can operate at healthy margins - most of these businesses offer smaller, more streamlined menus that keep costs down.
The other major benefit to operating a ghost kitchen is that since the business model is delivery-only, they haven't been nearly as affected by the COVID-19 pandemic as traditional restaurants and food service businesses. Operating without customer-facing areas allows these kitchens to continue on, interacting only with delivery drivers and other brands sharing the space.
Why has the popularity of ghost kitchens surged during the pandemic?
Put simply, ghost kitchens have provided bold entrepreneurs with a way to outlast the pandemic. While brick-and-mortar locations have had to completely transform their operations to accommodate the higher than usual delivery volumes and the lack of patrons dining indoors, ghost kitchens are tailor made for delivery. Not having to worry about foot traffic allows business owners to focus on what they do best, and the convenience of delivery services makes getting food and beverages to customers easier than ever before.
Ghost kitchens often carry with them a unique selling proposal, with some specializing in items like poutine, grilled cheese, ramen, and other popular foods, allowing them to easily catch the eye of hungry patrons and stand out from the many traditional restaurant options already available to them. Specializing in a smaller amount of items keeps costs down and makes it easier for food service businesses to make a name for themselves. With people around the world ordering delivery at higher rates than ever before, ghost kitchens have provided them with something quick, convenient, and different.
With the COVID-19 pandemic causing many restaurants to rethink the way they do business, ghost kitchens have provided entrepreneurs, emerging chefs, and small business owners with a viable alternative that lets them continue doing what they love without the threat of an imminent bankruptcy or the continued uncertainty of the pandemic. While these alternative businesses are new on the scene, their lowered operating costs, unique business models, and wide appeal means that they're here to stay. They may have to move out of restaurant kitchens and into larger commercial ones post-pandemic so restaurants which are currently hosting them can accommodate indoor dining again - the availability of these facilities may limit ghost kitchen operations post-pandemic.
FoodSafetyMarket is Canada's leading provider of online food handler training, providing the most engaging training programs to restaurants, schools, and individuals. To find out more about the online food safety training programs and food safety resources offered by FoodSafetyMarket, get in touch with us today at service@foodsafetymarket.com.