COVID-19 Relief Programs for Canadian Restaurants and Foodservice Businesses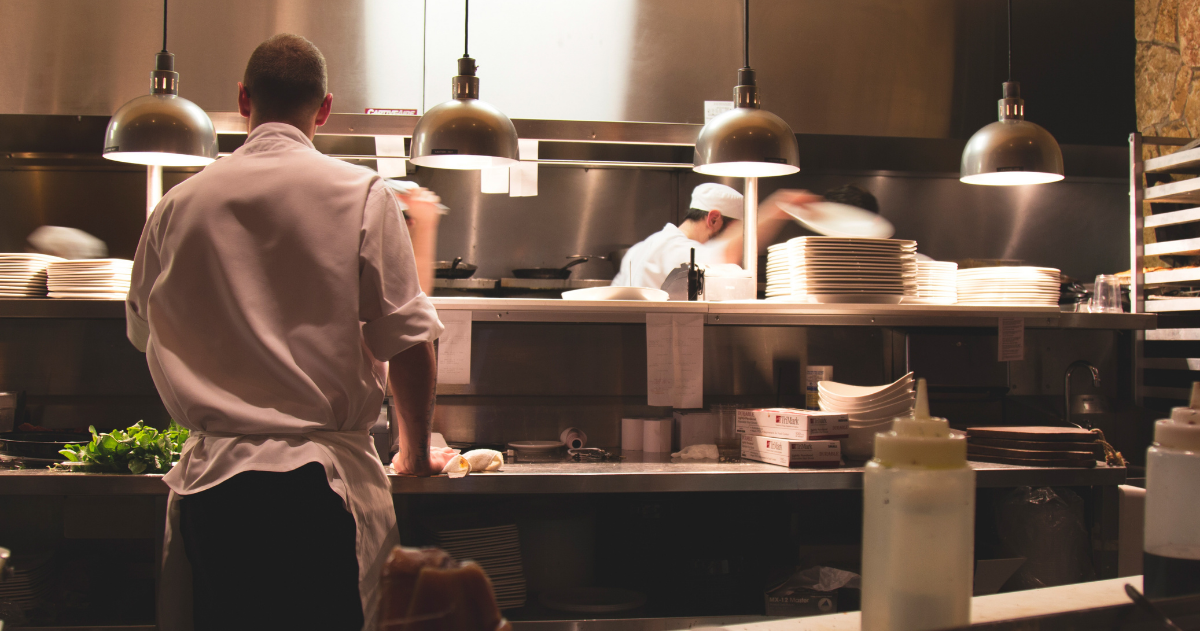 COVID-19 has had a crippling effect on the foodservice industry, forcing many businesses to close permanently or shift to models that focus heavily on delivery and outdoor dining. Prior to the pandemic, the foodservice industry directly employed over 1.2 million Canadians who served nearly 22 million people each and every day.
While relief in the form of a vaccine seems to be well on its way, the pandemic is still far from over. In order to help foodservice business owners get through these difficult times, Canada's federal and provincial governments have made a number of COVID-19 relief initiatives available to restaurant owners and employees around the country.
Canada Emergency Business Account (CEBA) - Federal Government
The Canada Emergency Business Account, which provides interest-free loans to Canadian small businesses and not-for-profits, was recently updated to allow eligible businesses to qualify for loans of up to $60,000.
For those businesses which have already received a $40,000 CEBA loan, you may now apply for an additional $20,000 in funding. CEBA has already helped over 795,000 eligible businesses, with more than $31 billion in CEBA loans given to date. Businesses which repay their CEBA loan prior to December 31st, 2022 will receive loan forgiveness of 33%, or up to $20,000.
Find out if your foodservice business is eligible for CEBA here.
Canada Emergency Wage Subsidy (CEWS) - Federal Government
The Canada Emergency Wage Subsidy was recently extended until June 2021, giving eligible businesses which experienced a drop in revenue due to the COVID-19 pandemic a subsidy to cover a portion of employee wages. The CEWS is open for application until May 20, 2020, retroactive to March 15th, 2020, and with the next claim period (Period 11) opening shortly before Christmas. Business owners can use the CEWS calculator to determine which employees are eligible for subsidy and how much can be subsidized.
If your business is eligible for the Canada Emergency Wage Subsidy, apply here.
Canada Emergency Rent Subsidy (CERS) - Federal Government
Canadian businesses which have seen a decrease in revenue due to COVID-19 may be eligible for the federal government's Canada Emergency Rent Subsidy, which covers a portion of commercial rent or property expenses.
CERS is available until June 2021, with payments being made directly to qualifying renters and property owners. Eligible businesses must have had a CRA business number as of September 27, 2020, or a payroll account as of March 15, 2020. Claimable expenses include real or immovable property which your business owns or rents and uses in the course of ordinary activities, but not personal residences or rental properties. Claim periods are retroactive from September 27th, with the next claim period opening up on December 20th.
Calculate your subsidy amount and apply for the Canada Emergency Rent Subsidy today.
COVID-19 Relief Funding in Ontario - Provincial Government
Ontario restaurants have a few additional options in the form of provincial COVID relief funds. The Regional Relief and Recovery Fund (RRRF) was recently expanded throughout southern Ontario, with an additional $184 million now available to businesses.
In order to qualify for the RRRF, businesses must have between 1 to 499 full-time employees, were in business prior to March 15th, 2020, be faced with funding pressures caused by the pandemic, and plan to continue or resume operations. Qualifying businesses may have already applied for or received federal relief funding, but continue to experience pandemic-related hardship.
Businesses operating in Northern Ontario can also qualify for the RRRF's regional economy stream and Community Futures stream, which aim to assist businesses throughout the region, as well as those owned and operated by Indigenous Canadians, or small businesses located in rural locations. These streams have allocated $71.8 million to Northern Ontario businesses, doing a great deal to address gaps in federal funding programs.
For businesses faced with unexpected expenses related to PPE, the Main Street Relief Grant offers one-time grants of up to $1,000 to qualified businesses in accommodation and food services, retail, repair and maintenance, and other sectors.
These grants cover purchases of personal protective equipment including gloves, gowns, masks, and sanitizer, thermometers and temperature monitors, physical changes to your establishment including plexiglass and hand sanitizing stations, and educational signs for employees and customers. In order to qualify, your business will be required to submit proof of PPE costs since March 17th, 2020.
COVID-19 Relief Funding in British Columbia - Provincial Government
As in Ontario, the Regional Relief and Recovery Fund (RRRF) is also available in British Columbia and throughout Western Canada, offering financial relief to small businesses throughout the region to ensure business continuity and successful recovery. Rural businesses, business owned or led by women, and other small-and-medium sized businesses can qualify for relief of up to $40,000, with some situations allowing for funding of over $40,000. Calculate your funding with the RRRF Eligibility Assistant to find out how much your business may qualify for.
Another option for foodservice businesses and restaurants operating out of British Columbia is the BC Small and Medium Sized Business Recovery Grant Program. The $300 million program provides grants to businesses with between 2-149 employees residing in BC and which have experienced declines in revenue since the beginning of the COVID-19 pandemic. Grants between $10,000 and $30,000 are currently available, with an additional $10,000 available for eligible tourism-related businesses. Eligibility criteria for the Recovery Grant Program can be found here, and online applications can be submitted here.
COVID-19 Relief Funding in Quebec - Provincial Government
Restaurants and foodservice businesses in Quebec can also apply for the Regional Relief and Recovery Fund, with over $280 million having been allocated for the provinces relief efforts. The RRRF applies to Quebec businesses in all economic sectors, though restrictions apply to self-employed workers and sole proprietorships.
The purpose of the program is to assist Quebec businesses with immediate cash flow needs caused by the pandemic. Businesses which have not received adequate assistance from federal government programs can find out about their eligibility here.
The Emergency Assistance for Small and Medium Sized Businesses program is also available to Quebec business owners, offering temporary support of up to $50,000 to businesses experiencing COVID-related financial hardship. All industry sectors are supported by the program, with eligible businesses:
Having been in operation within Quebec for at least a year
Be temporarily closed, likely to close or showing signs of closure
Be at a stage of maintaining, combining, or relaunching operations
Must be able to demonstrate a link between financial and/or operational hardships and the pandemic
A separate stream of the Emergency Assistance for Small and Medium Sized Businesses program is also available for businesses located in Quebec's COVID red zones (or maximum alert zones), consisting of loan forgiveness amounts covering up to 80% of an eligible core operating cost up to $15,000/month of closure.
In order to qualify for this program, your business must be located within a red zone where businesses have been ordered to close due to the pandemic, or have been the subject of a Ministerial Order to close for a period lasting a minimum of 10 days out of the month. Find out if your business is eligible for the program and where you can apply here.
The past year has been extremely difficult for everybody, but hope appears to be on the way in the new year. The federal and provincial relief funding programs outlined above will help to ensure that your restaurant can continue operating long after the COVID-19 pandemic has subsided, allowing your business to thrive even in the most difficult times without the threat of layoffs or permanent closure.
For more information about programs that can help your business and its employers, read about Canada's COVID-19 economic response plan, or access provincial response plans laid out by Ontario, British Columbia, and Quebec.
If your business is located outside of these provinces, you can find assistance here:
Alberta
Manitoba
New Brunswick
Newfoundland and Labrador
Northwest Territories
Nova Scotia
Nunavut
Prince Edward Island
Saskatchewan
Yukon