Enterprise solution: host food handler training internally on your LMS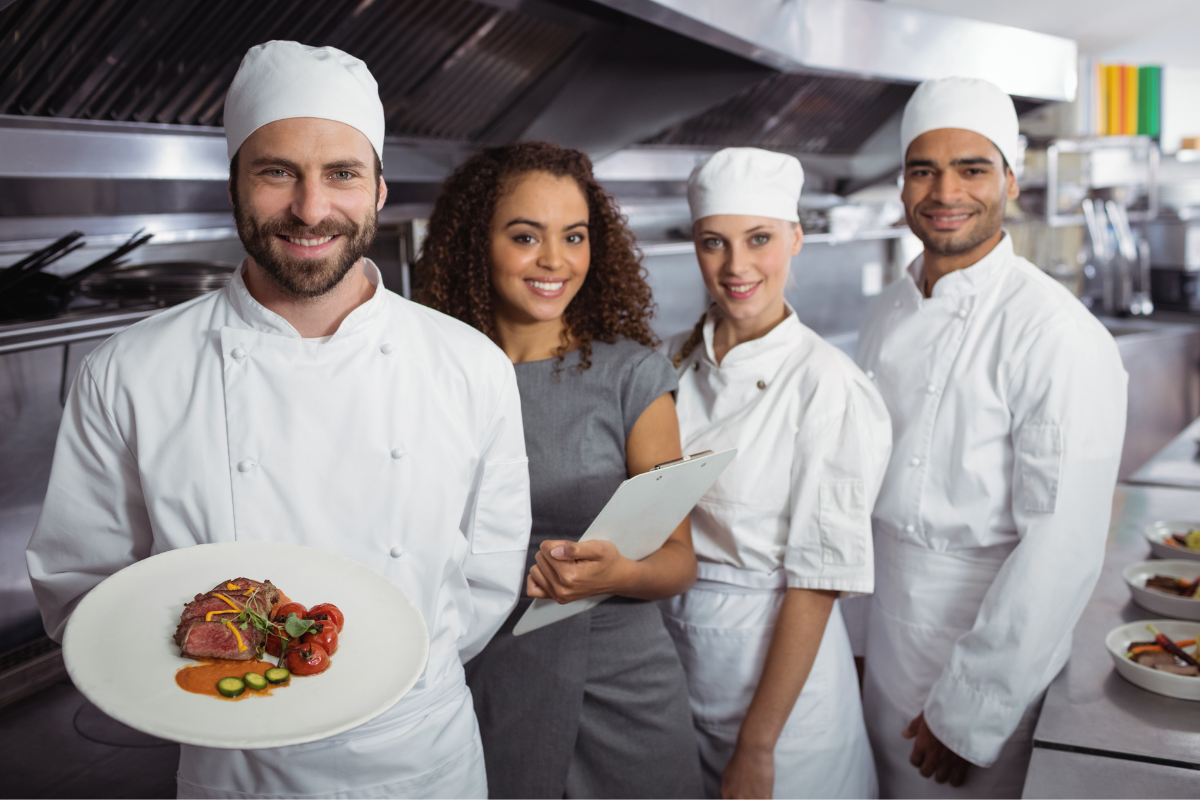 Food Safety Market's Learning Management System
Businesses invest a great deal of money and resources into their Learning Management System (LMS), which streamlines employee training, centralizes learning, provides an interactive environment for learners, and lowers time and costs associated with training and development. This investment can be leveraged by restaurants and food service business by implementing a food handler certification training solution that integrates with your preexisting LMS.
Managing Food Safety is the only Canadian food handler training solution that integrates directly with your LMS, offering an online training solution that can save costs and give you a better idea of how your employees are progressing towards achieving food handler certification.
THE EASIEST WAY TO ENSURE FOOD HANDLERS GET CERTIFIED - internally
Managing Food Safety (MFS) is a comprehensive online food safety training solution that combines visual learning styles with relevant scenarios and case studies that resonates with learners long after they've become certified. Visual problem spotting and helpful infographics break down language barriers to deliver universal food safety concepts that can be understood by all employees, and relevant case studies can be tailored to specific sectors to better connect with employees.
Learners can start, stop, and continue where they left off anytime, giving them the ability to complete training at their own pace without the risk of losing progress. Certification is awarded after the completion of the final exam, which can be completed via the Proctor-ME service at any time. Once the exam has been completed, learners gain access to a digital certificate that can be easily accessed and verified by employers and health inspectors.
FOOD HANDLER CERTIFICATION THAT INTEGRATES WITH YOUR COMPANY'S LMS
You've invested time, money, and resources into your learning management system, which will help reduce the cost of onboarding employees and keep existing employees up-to-date with training. Managing Food Safety is Canada's only nationally accredited online food safety training course that integrates directly with your LMS. Before the introduction of MFS, compliance training like food handler certification could not be housed in a LMS, requiring additional services and creating confusion among employers and employees alike.
Managing Food Safety is 100% online, from employee training to exam writing, which is completed with an online proctor through the in-house Proctor-ME service. This eliminates the need for businesses and employees to have to coordinate times and locations with proctors, allowing food handlers to become certified on demand. This simplifies the process for all parties, ensuring that compliance and adoption rates will be higher and that training can be completed in an environment that employees are already comfortable and experienced with.
THE CHALLENGES OF TRAINING A LARGE NUMBER OF EMPLOYEES
Having a large number of employees to train can present a number of logistical challenges, especially without an online training solution that integrates with your LMS. With Managing Food Safety, you can instantly roll out training to thousands of employees through your company's LMS, with reports readily available to management to ensure compliance and adoption of best practices. Managers will be able to see at a glance which employees still need to complete training, allowing for easier resolution and resource allocation. Corporate audits of training are made simple, as they're still done within your LMS. Managing Food Safety has been adopted by some of Canada's largest retailers and foodservice businesses, meaning that there aren't any bugs or kinks to work out - it's a plug and play solution that works across any industry.
Time and expenses will be reduced for your business by having access to training integrated directly into your LMS, and employers have the ability to use their built-in LMS report tools to gain real time insight into the status of employee certification.
Managing Food Safety is the best way to help you get the most out of your learning management system, giving you the ability to integrate food handler training directly into your LMS for reduced costs and enhanced employee outcomes.
A free copy of our extensive eBook guide with tips on how you can increase your productivity by automating your daily tasks.
An exclusive link to our online community so that you can discuss what you learn with a group of like-minded individuals.
An extended free trial of our software so that you can immediately put some of these tips into action.
Access to our online support chat so that you can ask any questions that you may have after reading through the eBook.
Links to all of our open resources so that you can continue to learn after reading through this eBook.
A free calendar browser extension so that you can track your progress as you begin to automate your tasks.