Our company was started by our two founders in 1997. We started out with a small number of customers and a mission to help people protect their businesses and customers by educating their team about food safety.
We are proud to have certified over 100,000 food handlers. Our team provides exceptional service to clients in restaurants, hotels, contract food service, education, convenience stores, retail grocery stores and more. We continue to help them achieve regulatory compliance with health authorities across the country.
Our team has grown from two people in a small office to several employees and contractors spread across the globe.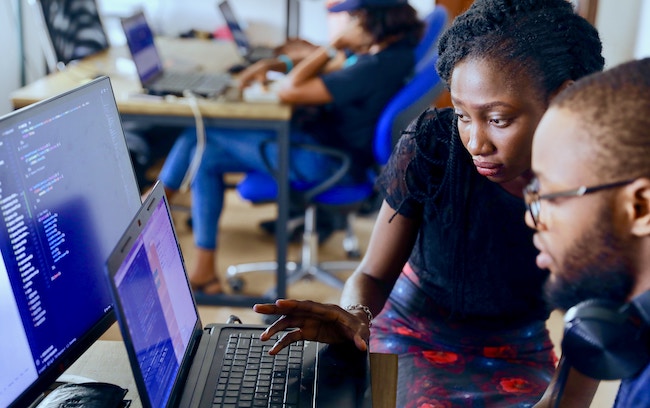 Our Mission
Freeborn & Associates Inc. are leading designers of food safety training for the food service industry in Canada.
Our mission is to help food service operators serve safe food to their customers; our vision is to create a culture of food safety wherever food is being prepared and consumed.
With these goals in mind, we provide interactive educational tools to educate people at all levels of the organization - from those who manage food service operations to those who prepare and serve the food.
Our Values
Our values are incredibly important to us. They help us build the right team to achieve our mission. Our core values are:
We care about every customer's experience.
We conduct ourselves honestly and ethically.
We work together with each other and with our customers to continuously improve.
We manage for the common good of our community, our employees and our business.
We believe our success is achieved by living our values.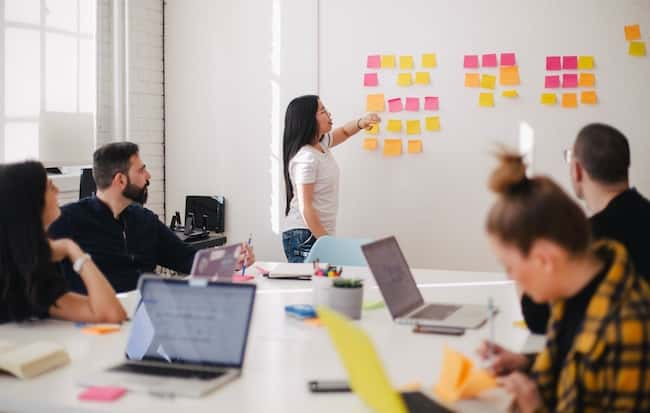 1997
Freeborn is contracted to certify employees at all of CARA Operations Harvey's and Swiss Chalet locations across Canada. Today, more than 20 years later, we continue to count all CARA brands as our clients.
1998
Kostuch Publications contracts Freeborn to oversee administration of ServSafe® in Canada.
1999
The National Restaurant Association's Educational Foundation (NRAEF) invites Freeborn & Associates Inc. to participate in the development of a new version of their American program called ServSafe Essentials®.
2000

Freeborn & Associates Inc. are asked to advise on the development of two new Canadian food safety training programs.

2001

HACCPHelp!™ Software is created to assist foodservice operators in creation of their HACCP plans.

2003

We win the Foodservice Consultants Society International's (FCSI)Management Services Award for development of HACCP Systems.

2004

A Canadian Restaurant Association contracts Freeborn to develop and roll out train-the-trainer sessions . Over 400 trainers were accredited that year alone!

2005

Freeborn & Associates Inc. wins another FCSI Award – this one for its work on development of its food safety the train-the-trainer program.
2007

Another first with the creation of a more secure plastic certification wallet cards.

2009

Freeborn & Associates Inc. reinvents the its food safety course adding a new Student Workbook and all new Training Materials.

Food Safety Training goes online with the creation of a Learning Management System dedicated to delivery of the first e-learning food safety certification for managers and support forums for Trainers and Proctors.

Freeborn & Associates Inc. creates an interactive food safety game Trainers can use to energize their class and assess the knowledge of learners.
2012

Freeborn & Associates Inc. continues to leverage technology developing a method to integrate the food safety certification course with our client's LMS's. Another first.

2014

York Region health authorities contract Freeborn & Associates Inc. to develop an e-learning version of their YorkSafe® program and provide an LMS for hosting the training.

2015

Still growing, Freeborn & Associates Inc. opens a large office in Collingwood complete with capacity to warehouse training materials and a complete shipping department.
Customer Service, Program Administration, Instructional Design and IT departments are all centrally housed in this space.

2016

With more plans for expansion, Freeborn & Associates Inc. launches the brand FoodSafetyMarket, with food handler certification being one of the programs offered, and more to come.

WHMIS e-learning course for the foodservice industry is launched.

2017

FoodSafetyMarket introduces a line of 16 Food Safety Infographics, invovative teaching and review tools containing quick-reference information in a durable and splash-resistant format.
Each individual infographic is available in 8 languages!
Kevin Freeborn
CEO, Co-Founder
Kevin is a renowned leader in the food service and hospitality industry. After 20 years of real world experience he founded Freeborn & Associates Inc.
He has helped several large companies transform to provide exceptional customer experiences.
His passion for helping people is what lead him to start this company. In his spare time he loves being out on Georgian Bay, golf (such as it is) reading, and continuously learning.
Nevenka Freeborn
Co-Founder
Nevenka had more than a decade of experience in marketing and merchandising when she helped found the company.
Her insight helps the company hone our processes to ensure our team delivers exceptional service.
In her spare time she loves hanging out with her kids, going to the beach, and cooking.
Marina Lynn
Customer Service Lead
Marina has spent 20 years providing customer service for organizations, large and small, across Canada.
She immediately connected with our vision for service and joined the company in 2015. Our clients frequently reach out to express their gratitude for Marina and the rest of our service team. The chocolates are especially welcome ;-)
In her spare time she loves reading, knitting and hanging out with her dog.
Dianna Sosnowski
Bilingual Service Rep and Order Admin
Dianna grew up in Montreal working in the service industry there for over a decade. She has helped several companies in Quebec and Ontario manage customer service in both official languages.
Dianna manages the production and shipping of our food safety training materials to clients across Canada.
In her spare time she loves spending time with her kids, reading and online shopping.
Lisa Weachter
IT Manager
Lisa graduated from Computer Science and proceed to help a number of small and medium size companies develop code for their software solutions. In addition, she worked with clients to implement and train their teams.
Lisa joined our team in 2015 and has been supporting our clients ever since. She helps us design and implement systems to make our customers experience intuitive and seamless. In her spare time she loves farming, learning new computer languages and hanging out with her boys.